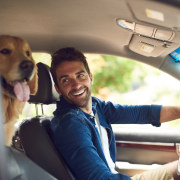 New & Used Auto Loans
Ready to shop for a new automobile? We will help ensure you receive the lowest rates and most affordable options.
Contact us
today to get pre-approved before you shop. At the dealership, let them know your financing needs are already taken care of and you are approved for a loan at First Community Credit Union.
No application fee
Refinance your current vehicle to save money and lower your payment
Finance terms available for up to 84 months for new and used autos
Up to 100% financing on new and used vehicles
Financing also available for RVs, Boats, Motorcycles, ATVs and Travel Trailers.
We also offer complete auto insurance through our agency right here at First Community.
Get a free quote today!
All loans subject to credit approval. The actual rate you receive is determined by a combination of factors, including credit qualifications, loan amount, collateral, down payment and terms. Rates are subject to change.
Home Equity Lines of Credit
Tap into your home's equity with a First Community home equity line-of-credit. Enjoy flexibility and access to your money on your terms.
Borrow up to 80%*of the value of your home
Draw funds for up to 10 years
No origination or application fees
Interest may be tax deductible**
Contact us today to get started!
* The terms of your loan or line of credit are based on your creditworthiness and value of your home.
**Consult your tax advisor for advise on tax deductible interest. NMLS #631072