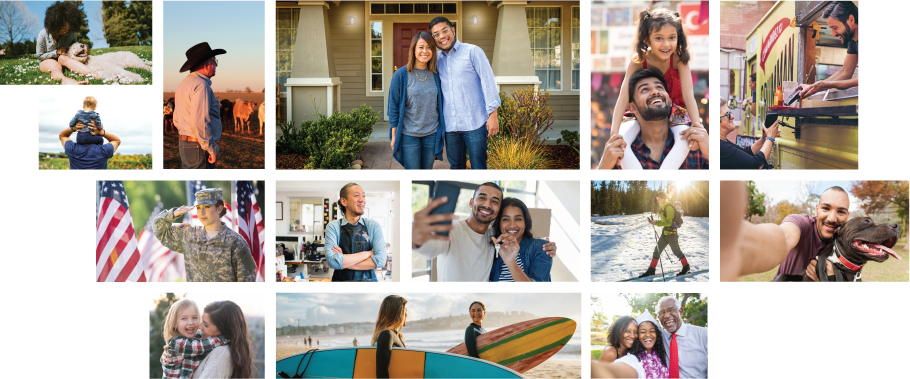 Who We Are
Welcome, neighbor! We're glad you're here. Let's start with a quick introduction. We are First Community Credit Union and have deep roots in Oregon. In 1957, 12 teachers in Bandon came together to form a credit union, each contributing $5 to get it started. Fast forward to today, we are among the strongest credit unions in the nation - but still remain true to our local roots. We aren't some big institution from some big metropolis nowhere near here. In fact, we're headquartered right in Coquille. Your kids play where our kids play. Your morning commutes are our morning commutes. And we certainly share your pride and connection to this amazing state.

What is the difference between a credit union and a bank? Credit Unions and banks offer similar products and services with one meaningful difference - credit unions serve members, not investors. This means earnings are returned to you in the form of reduced fees, competitive savings rates and lower loan rates. Credit unions, like us, are also not-for-profit financial institutions owned and operated by members, not investors. We are dedicated to the well-being of our members and communities and always put people before profits.
Becoming a Member
Credit Unions are for everyone, including you! Anyone who lives or works in any of the communities we serve can join. It's that simple. All you need is a valid ID with current address and $1 to open your membership.
So are you ready to join 80,000 other happy Oregonians already banking with First Community? Whether you are opening your first account or ready to switch from brand X, we will make it simple and easy to bank at First Community.
Stop by your local branch today
.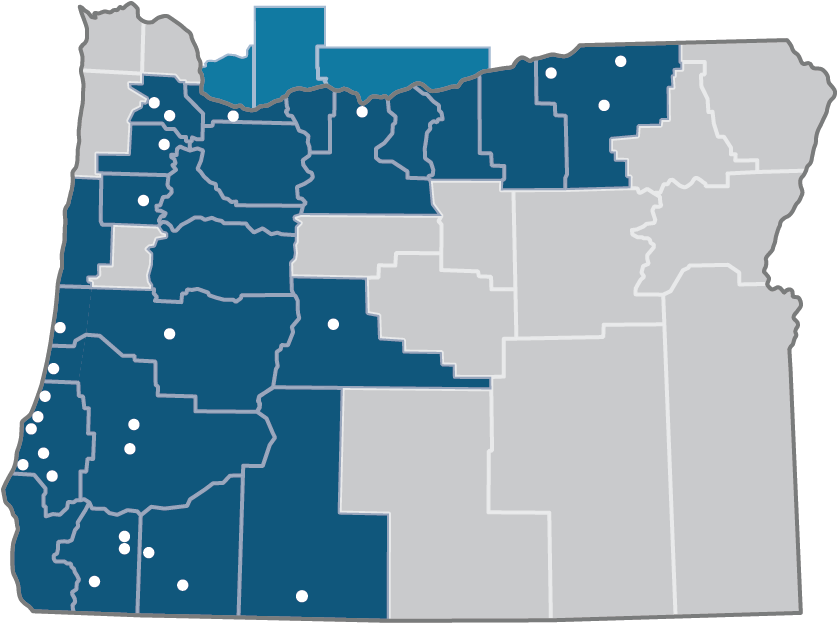 28 branch locations, 22 counties served
Clackamas
Coos
Curry
Deschutes
Douglas
Gilliam
Hood River
Josephine
Jackson
Klamath
Lane
Lincoln
Linn
Marion
Morrow
Multnomah
Polk
Sherman
Umatilla
Wasco
Washington
Yamhill
What's the Difference Between a Bank and a Credit Union?
CREDIT UNIONS
NOT-FOR-PROFIT
OWNED BY MEMBERS
BOARD OF DIRECTORS
MONEY STAYS LOCAL
MEMBER FOCUSED
EARNINGS PAID BACK TO MEMBERS
INSURED BY NCUA
HUGE SUPPLY OF PENS
VS.
BANKS
FOR PROFIT
OWNED BY INVESTORS & STOCKHOLDERS
BOARD OF DIRECTORS
97% OF MONEY LEAVES THE COMMUNITY
PROFIT FOCUSED
EARNINGS GO TO STOCKHOLDERS
INSURED BY FDIC
HUGE SUPPLY OF PENS