What are Alerts?
Alerts notify you, by text message or email, of account activities such as balances, transfers, payments and other transactions. You can choose to customize the account alerts you want to receive. For example, you can add an alert to notify you of your account balance whenever there is a deposit made to your account.
Adding Alerts
After logging into online banking, click on the "Alerts" button in the top menu.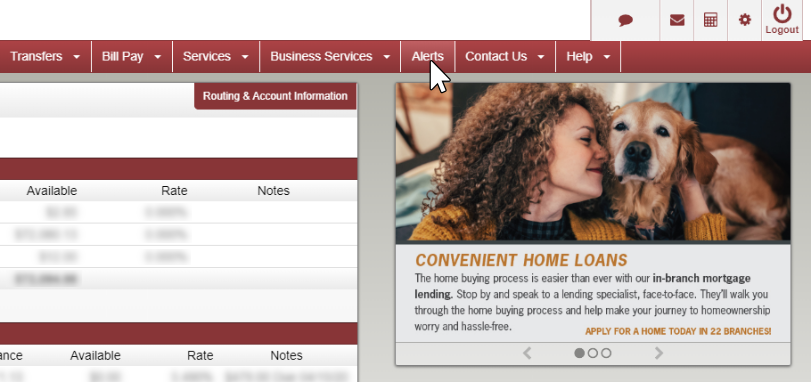 02
Add a Destination and Alert
When you add your first alert, you will be prompted to enter a destination for the alert (for example, an email address). Select the destination types in the left dropdown menus, and enter values on the right. When you are finished adding destinations, click submit.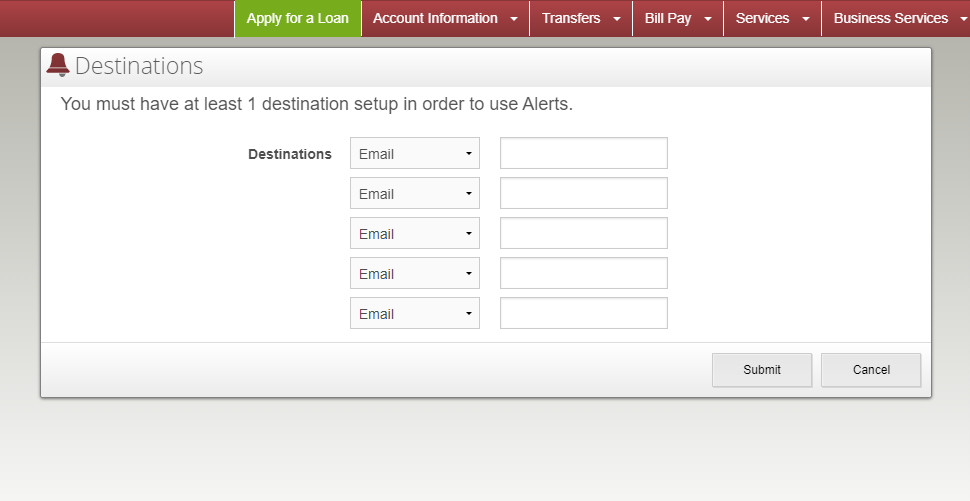 On the "Alerts" page click on the dropdown to view the list of alert types. Then click the alert type you want to add.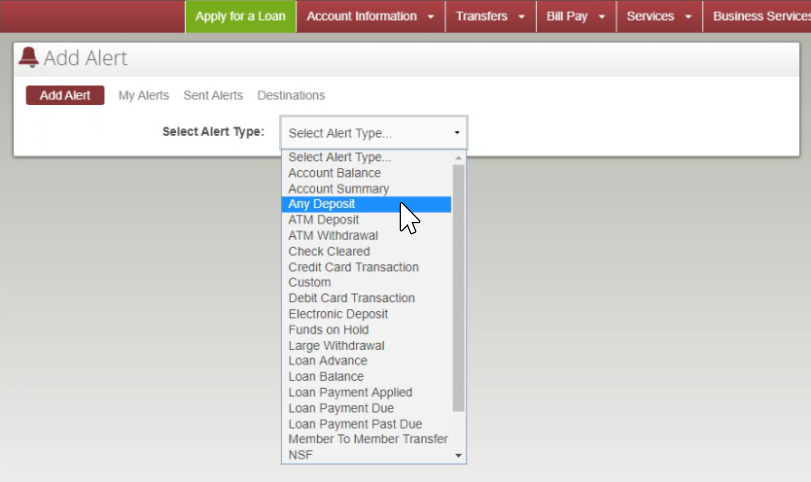 03
Account and Destination
Next, you'll see a description of the alert type you selected. Under that is the "Alert Type" dropdown menu with your selection. In the "Account" dropdown menu, select the account in which you would like to receive the alert for. Finally, select the destination where you would like the alert sent and click "Submit".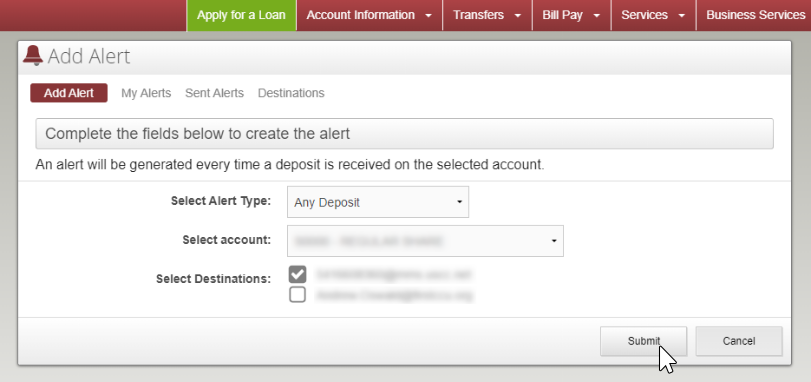 After submitting, you'll receive a notification that your alert has been successfully added. Click the "Close" button to close the notification.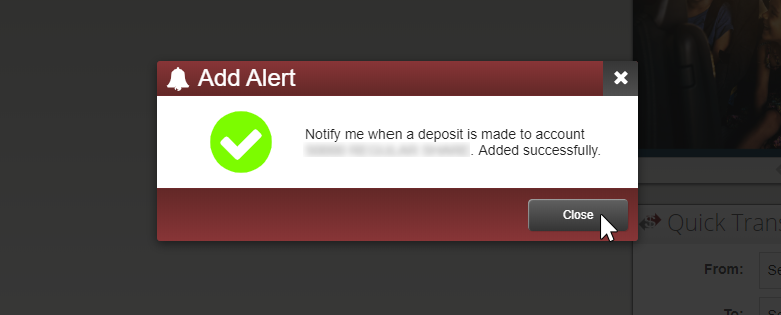 Once you're back at the "Add Alert" panel, locate the "My Alerts" button along the top of the panel and click it.

On "My Alerts" panel, you'll see your newly added alert listed with it's description. Any alerts you have already added or add in the future will be listed here. You can edit your existing alerts by clicking the red gear icon to the left of their description.