How to:
Enroll in and use Bill Pay
What is Bill Pay?
Bill pay is a secure way to pay bills electronically from your checking account. It allows you to add and manage payees, and make single or recurring payments. It makes paying your bills quick and easy. To get started, click "Bill Pay" in the top menu and follow the prompts to enroll.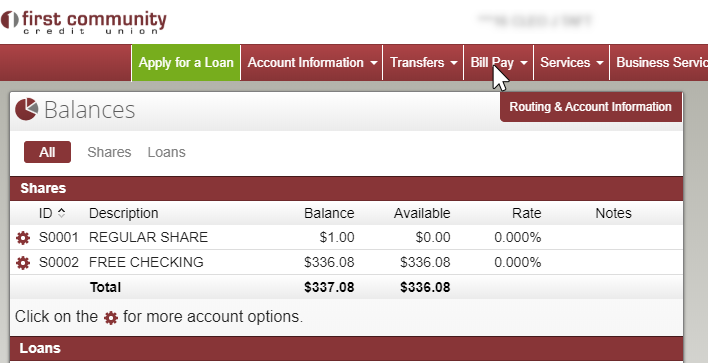 Adding a Payee
The first step to using bill pay is to add a payee. Click the "Add Payee" button in the top right.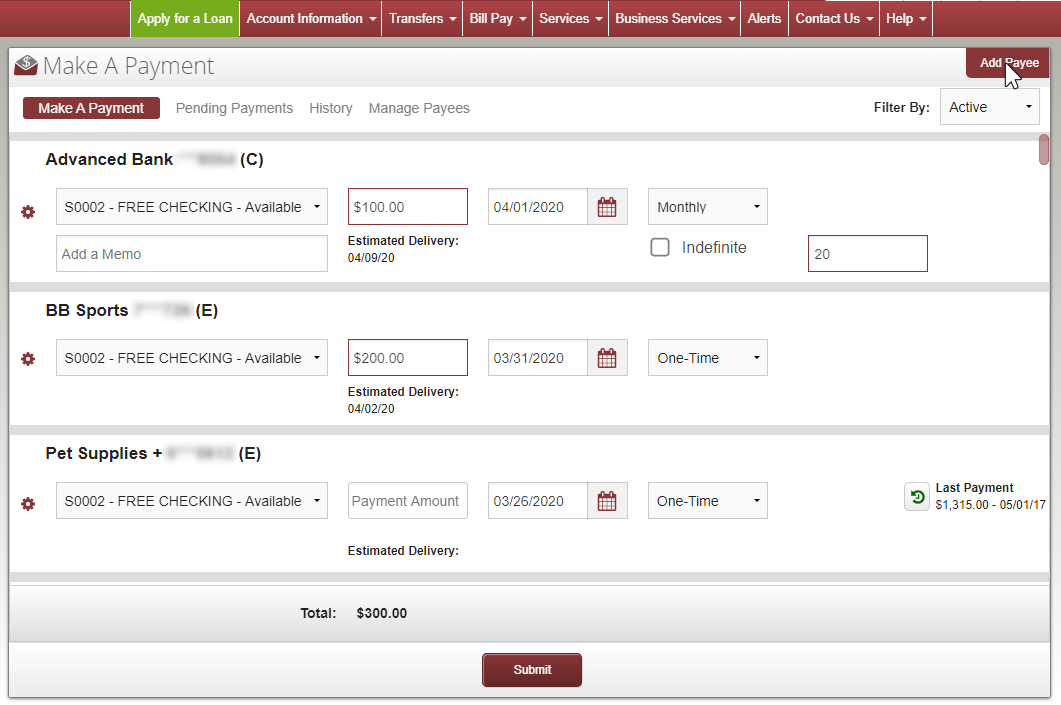 To make it easier to fill out payee information, you can search for them by zip code, or name.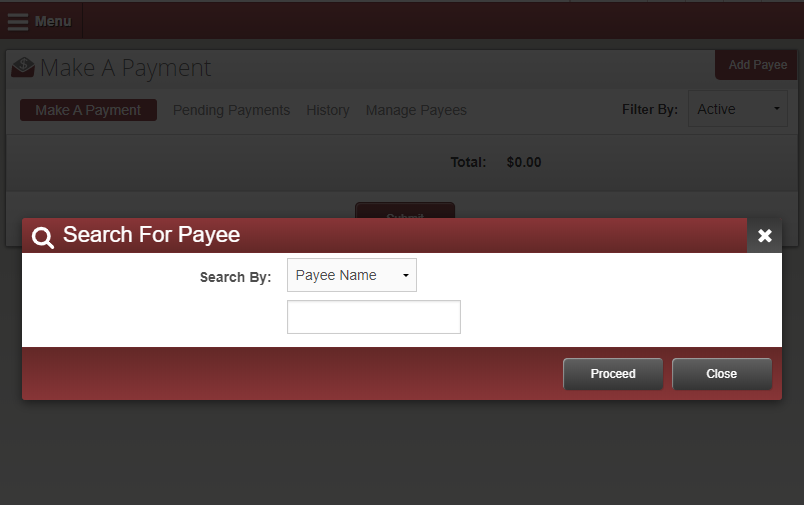 If you see the payee listed in the next screen, click the circle next to their name. Otherwise, select "Not in list", then click "Proceed"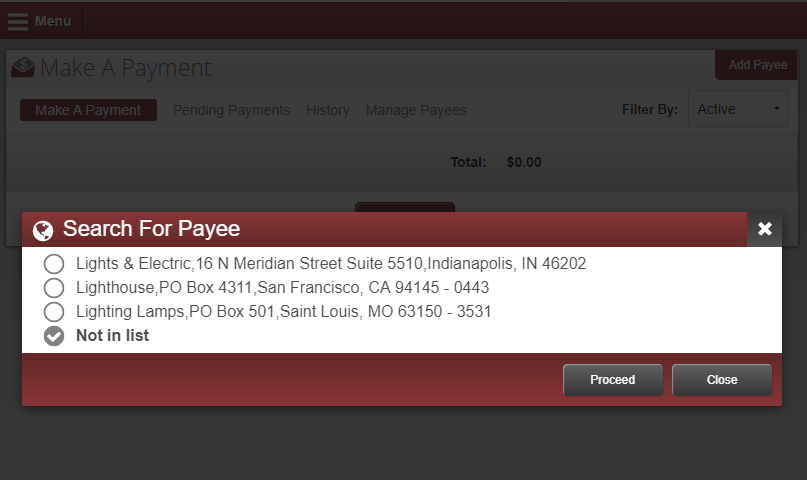 If you selected a payee in the last menu, their billing information will automatically populate in the "Add Payee" section. If the payee is not on the list, enter their billing information in the form shown below. Finish by entering your account number with this payee, and other information at the bottom of the form.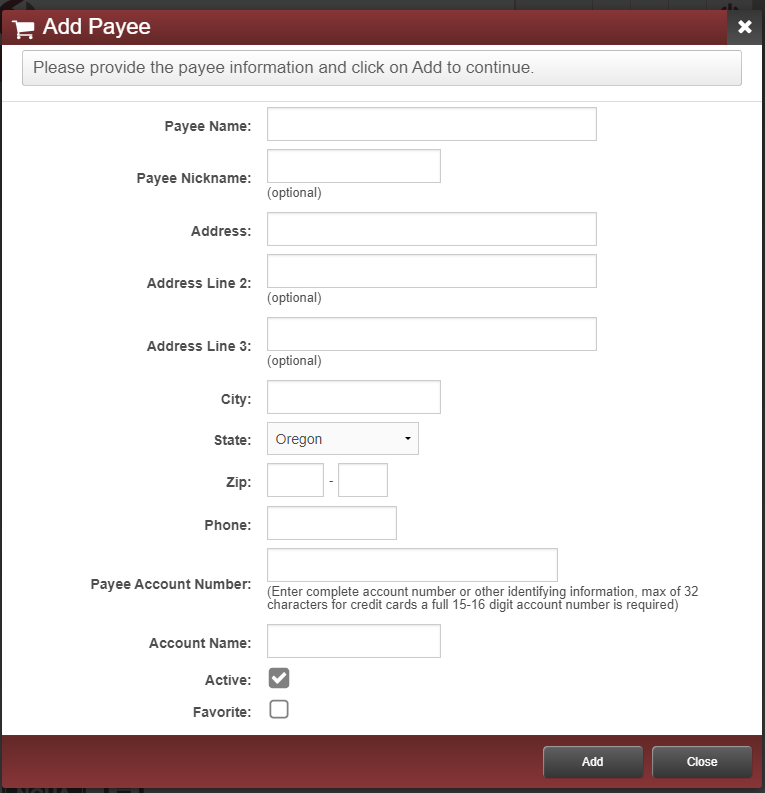 If you need to edit details, or remove a payee, you can select the manage payees tab in the "Bill Pay" menu. Click the gear icon next to their name to modify the payee.

Payments
After you have added your bill payees, making a payment is fast and easy. In the "Make a Payment" section, you can pay multiple bills at the same time! For each payee, add the following information:
The account you want the funds to come from
The amount you want to pay
The date you would like funds withdrawn to make the payment (note that you should select a date that will have an estimated delivery before the payment is due)
The frequency of a bill pay (select one from the list of options)
When you have entered all the payments you want to make, click "submit" at the bottom of the screen.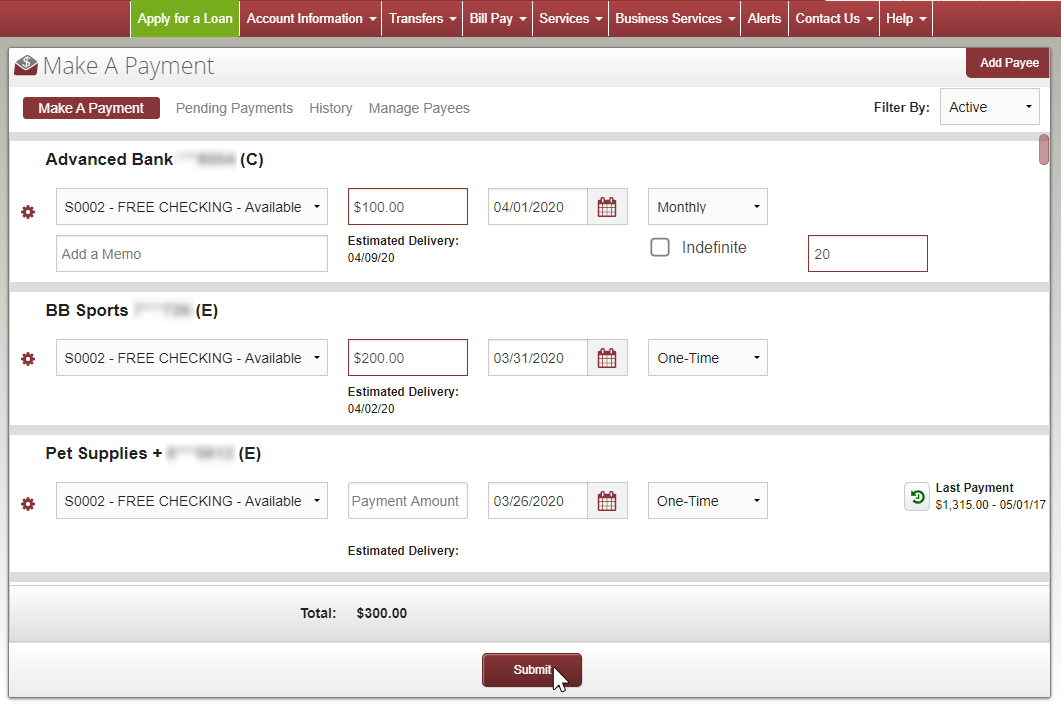 You will be prompted to confirm the payments you want to make on the next screen. If everything is correct, click the "confirm" button to schedule the payments.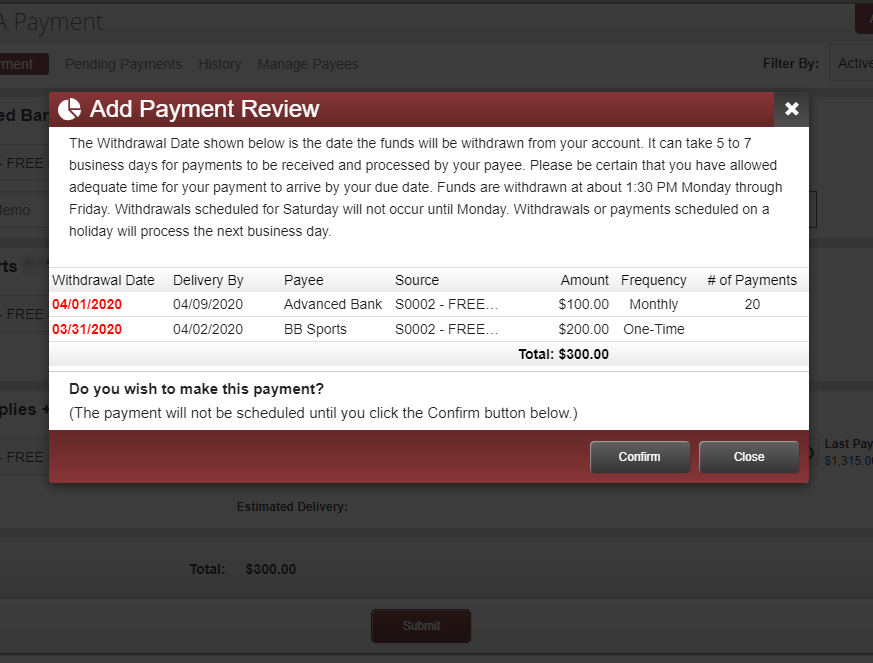 02
Modifying pending payments
Once you have scheduled a payment, you can edit or cancel it in the "Pending Payments" section. Click the gear icon to the left of the payment to view the modification options.

03
Searching payment records
Finally, if you need to look up past information about a payment, click on the "History" option in "Bill Pay". Click on the pull down menu to select a search option (for example: payee name, or date). Next to it, enter the value you want to search for, and click the "Search" button on the right to display the results.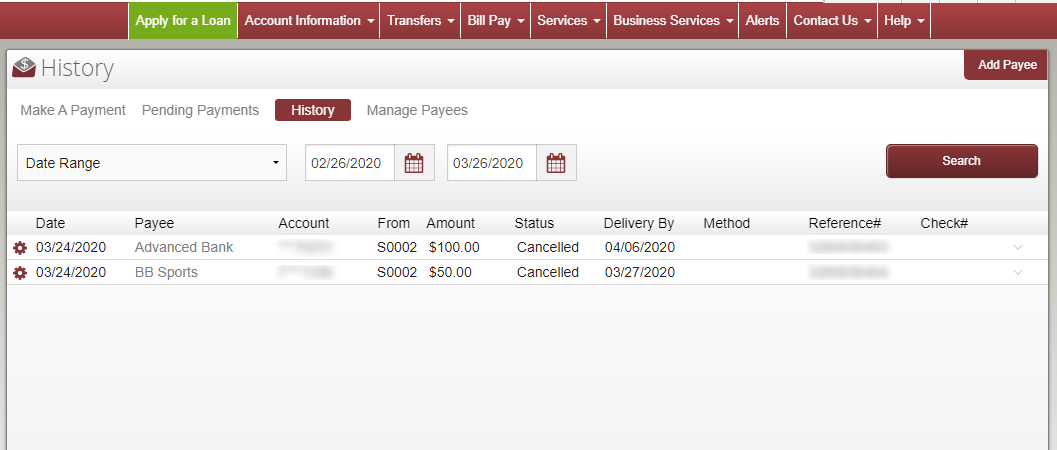 That's all there is to it! You now know the essentials for paying bills online with First Community Credit Union.