How to:
Install the Mobile App
Features of the Mobile App
Apply for a Loan
View account balances
View and search transaction history
Transfer funds within accounts
Transfer funds to other FCCU accounts
Depost and view checks
Pay bills
Send money to anyone via Paypal
View monthly statements
Notify us of travel plans
Save with Make Cents
Find branch locations and ATMs near you
Find Surcharge-Free CO-OP Network ATM
Install and Log in with the Mobile App
01
First enroll in Online Banking
Before you can use the mobile app, you will need to enroll in online banking. If you have not enrolled in online banking, follow our online banking tutorial to get started. If you have already enrolled in online banking, proceed to step 2 to enroll in text banking.

02
Enroll in Text Banking
Enrolling in text banking is necessary to use the mobile app. If you have not registered your device for text banking yet, follow our text banking tutorial to get set up.

03
Downloading the Mobile App
To begin downloading the app, click the "App Store" button if you have an iPhone/iPad or, if you have an Android device, click the "Google Play Store" button to be directed to the "MyFirstCCU" download page.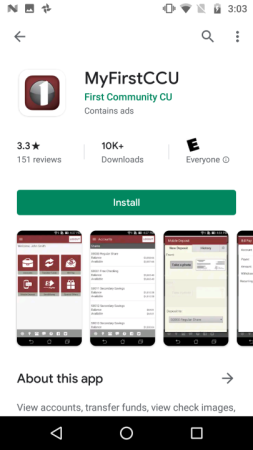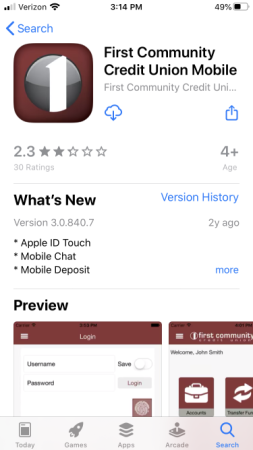 After your app has finished downloading, open it. Use your online banking Username and Password to log in to the app.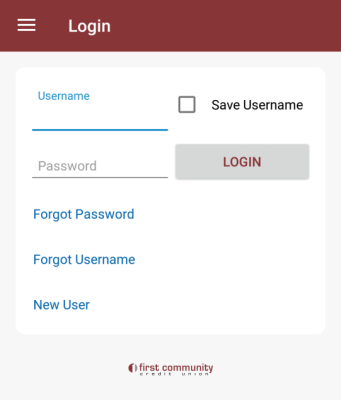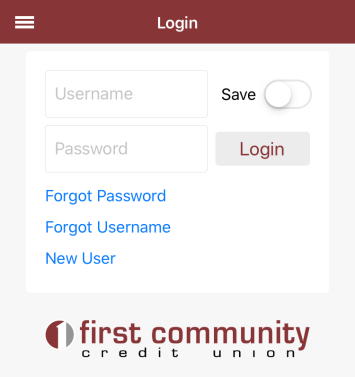 When you are attempting to log in to the app for the first time, we'll verify your account by sending you an 8-digit security code. Select how you'd like to receive the code from the options provided and tap "OK" to proceed.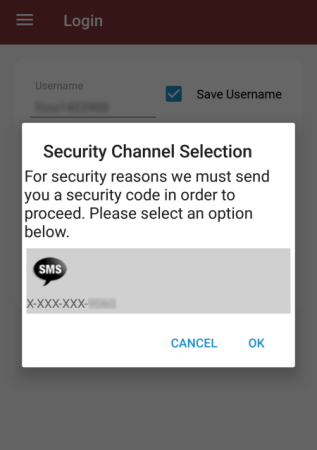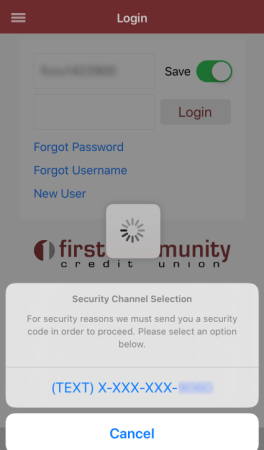 Next, you will be prompted to enter your 8-digit code. Retrieve the code from the method you chose to receive it, then enter it and tap "OK". If you can not locate or did not receive your security code, tap "New Code" to have a new one sent and repeat this step.