How to:
Make a mobile deposit
Mobile deposit
The mobile deposit feature of the MyFirstCCU app allows you to deposit a check by taking a picture of it with your mobile device. If you do not have the mobile app installed on your mobile device, view the tutorial here to download it. Please note that the maximum deposit amount is $5,000.
Steps
Log in to the mobile app, and tap on the mobile deposit feature as indicate below.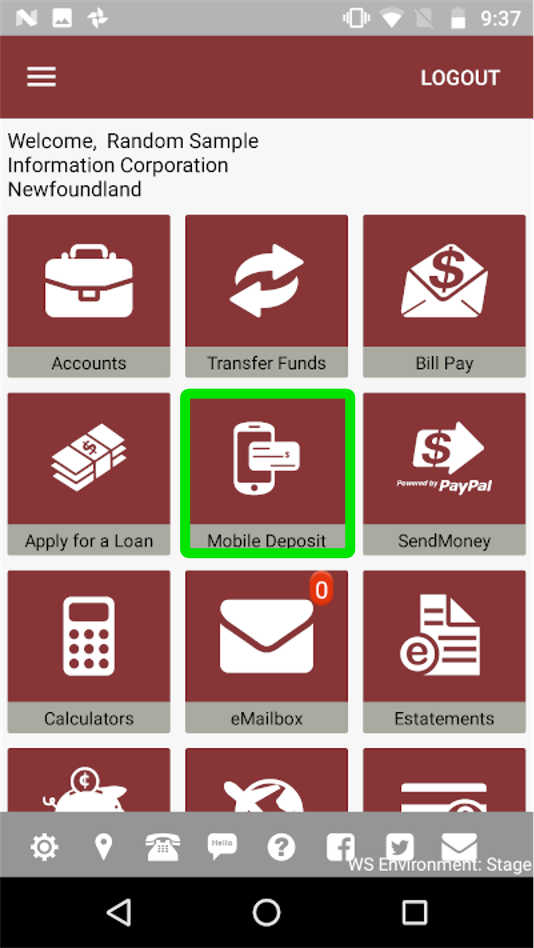 Before taking the photo, make sure that:
The lighting is even and bright enough
The background is dark and does not have a pattern
The orientation of your phone is in landscape mode and all four corners of the check are visible
Here is a short video explaining how to take the photo.
Sign the back of the check, and below it write: "For mobile deposit only FCCU". This will ensure that the check cannot be re-deposited after mobile deposit.
With the front side up, place the check in a well-lit area, on a plain dark background (such as a black mouse pad). Make sure the app has permission to use your camera then tap the "take a photo" button. Turn your camera horizontal and make sure all four corners of the check are visible and take the photo. When the image is processed, flip the check over with the signature on the right side, take a photo of the back.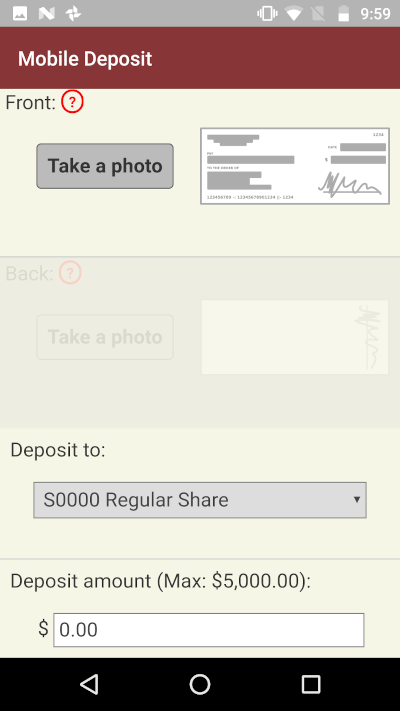 Once the photos have been processed, select the account to deposit into, and the deposit amount at the bottom of the screen (shown in the image from the last step). Follow the prompts in the app to complete the deposit.
You will be notified when the deposit is complete, which may take up to two business days. You can then destroy the check.