How to:
Enroll in Online Banking
Why enroll in Online Banking?
Online Banking is an easy and secure way to manage your account. After enrolling, you can view the balance of an account or loan, transaction history, and general account info. With online banking, you can set up automated bill pay, transfer funds to a linked account, apply for a loan, and much more! Before you begin, please ensure you have your account number and email address that we have on record.
Enrolling in Online Banking
The first step is to navigate to the home page. Click the "Log in" button, in the upper right as pictured on the image below. Then click the link, 'Enroll in online banking' and follow the prompts.
You can also click here to go directly to the login menu to get started.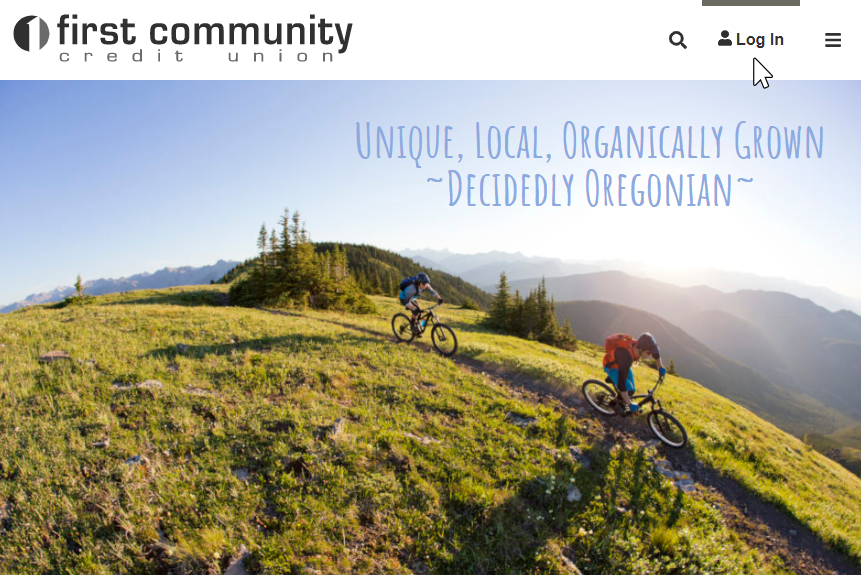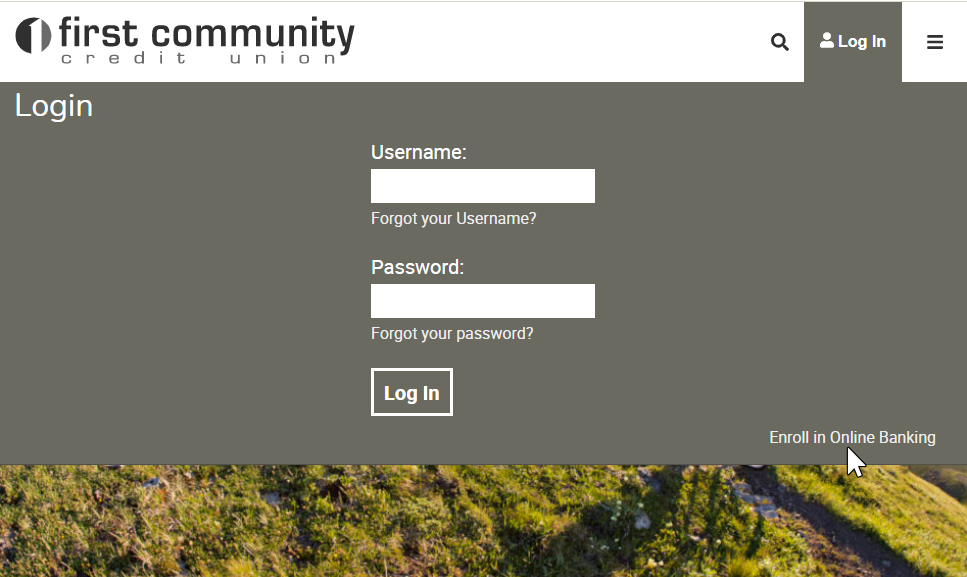 02
Temporary password email
On this page, enter your account number and the last name of the primary account holder. You will receive an email with a temporary password. Enter the temporary password on the next screen.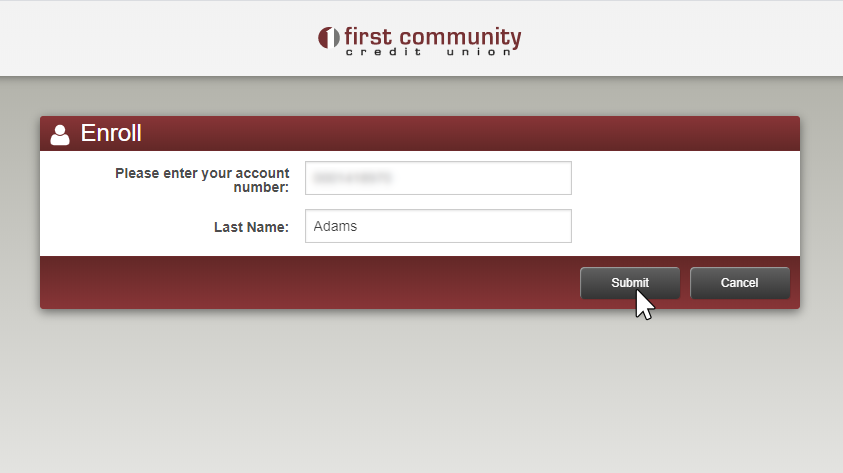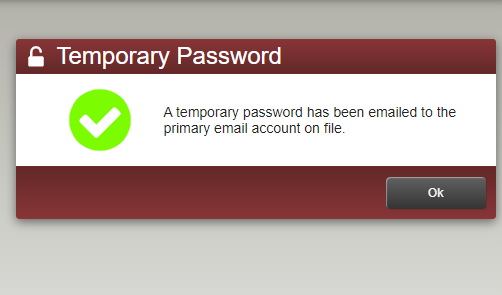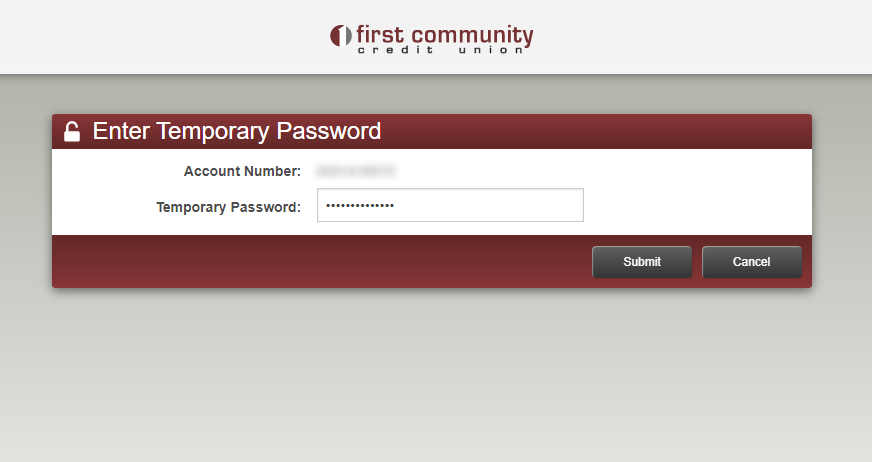 03
Read and Acknowledge Agreement
Please read the online banking services agreement, then check the box and submit.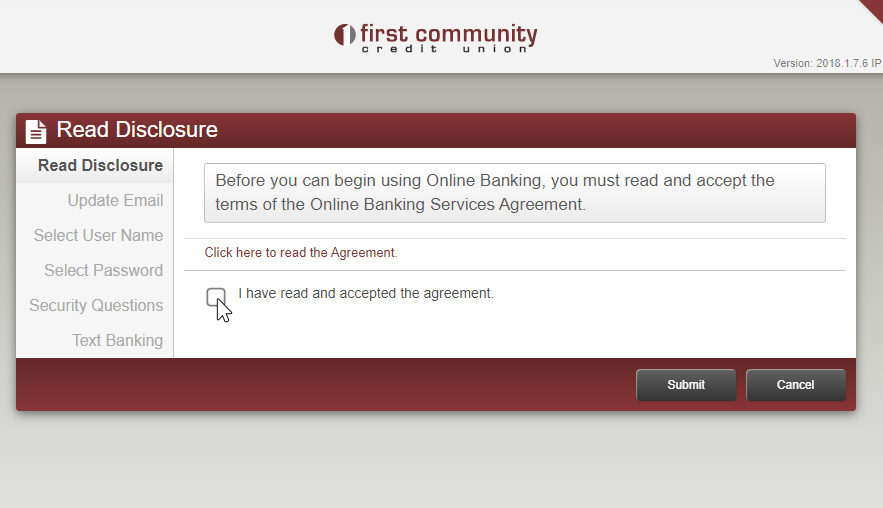 Your username is required to log in to online banking. Review the criteria below to create a strong and secure username, then enter it in the "username" box. Confirm the username by entering it again below.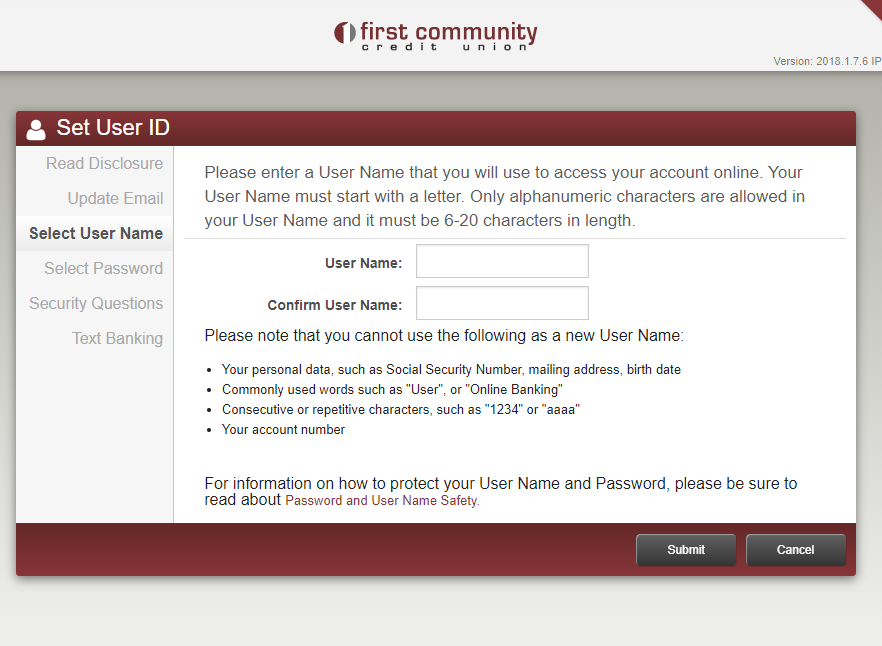 05
Create a strong password
Your temporary password will expire when you create a new one. Generally speaking, the longer and more complex your password is, the stronger it is. Creating a strong password is important for protecting your account. Your password should be 10-20 characters in length, include at least one number and letter. You should not include any personal info, or repetitive characters (such as: 12345) in your password. This could make it easier to guess, and is not very secure. The strength bar in the image below can be used as a general benchmark for password strength.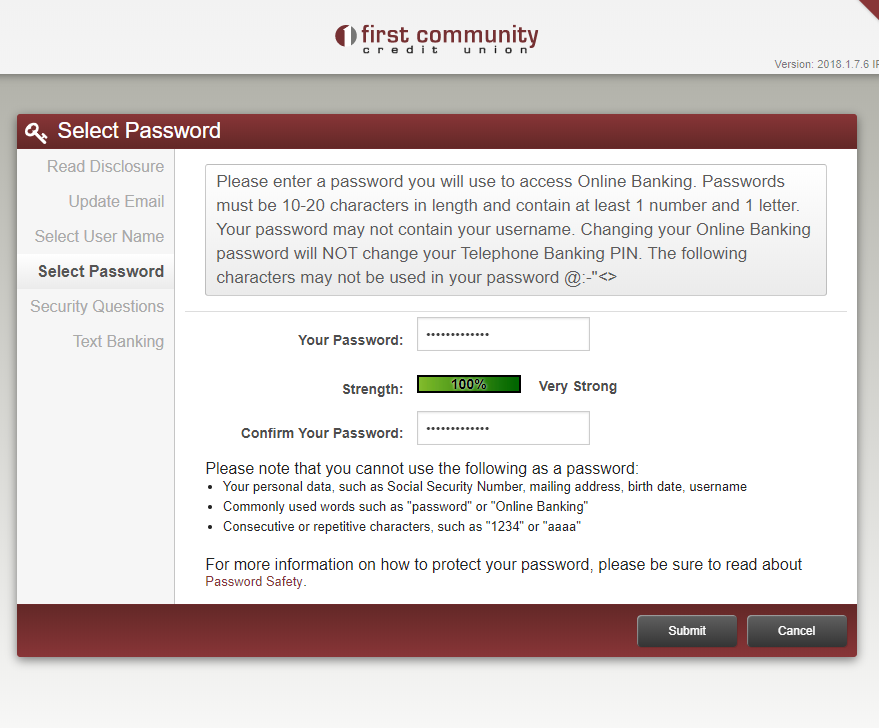 After you create your password, enter it in a second time to confirm it. This will ensure accuracy, since the password is hidden from view. Make sure you keep a record of your new password, as this information is encrypted even to us. However, you can always reset your password following the steps above (which is why having a secure email address is also important).
06
Setting up security questions
As an additional measure of security, you will be asked to select security questions and answers. You will be prompted to answer one these questions to verify your identity when logging in. Check the box next to each question you would like to answer (picking at least three), and select your answer on the right. After selecting the questions, you have the option to sign up for text banking. If you are interested in learning about text banking, you can always enroll using our text banking tutorial.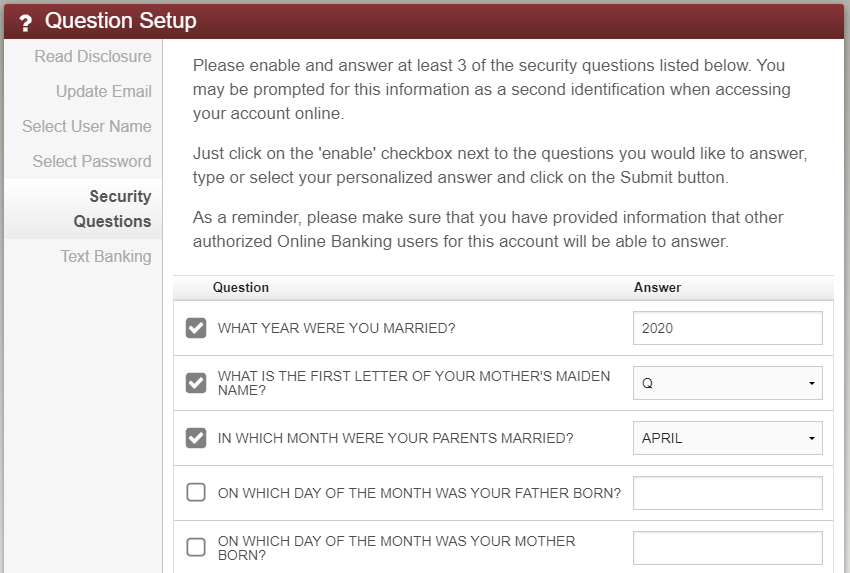 Once you are enrolled in Online Banking
07
Updating account information
Once you are logged in to online banking, you can update your settings by clicking the gear in the top right of the screen. A menu will display, with options you can select to update your information or change preferences.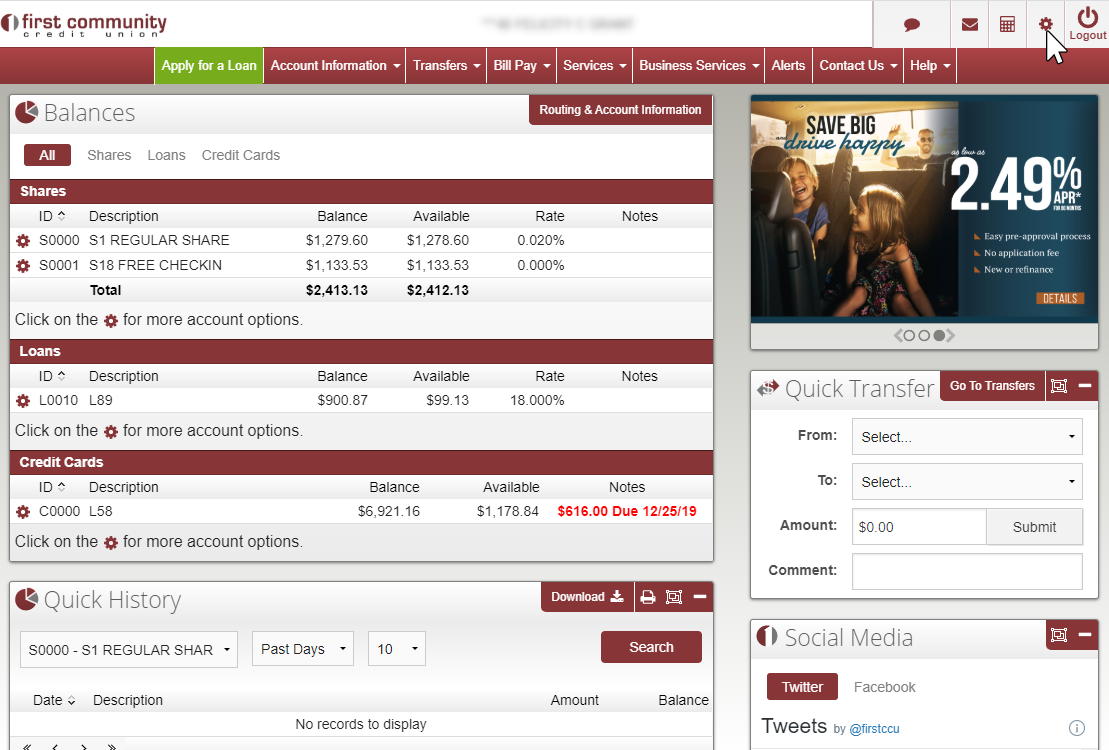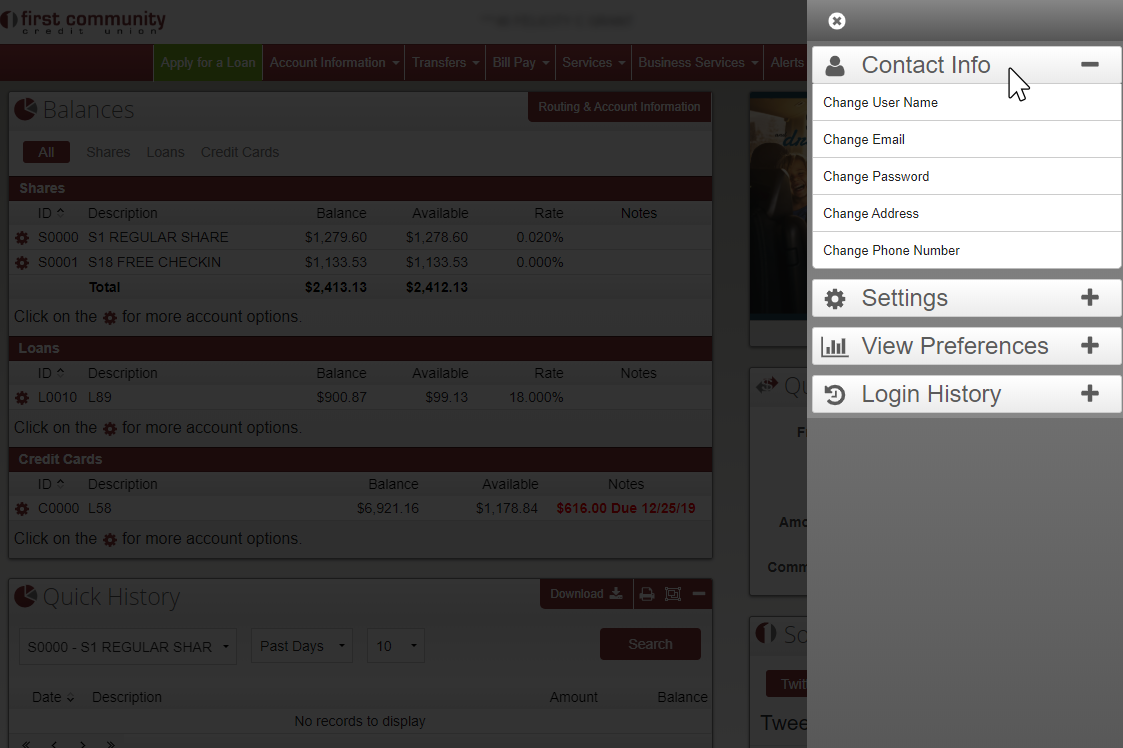 When you are finished using online banking, please log out by clicking the "Logout" button in the upper right corner. If you are inactive for an extended amount of time, you will be logged out automatically.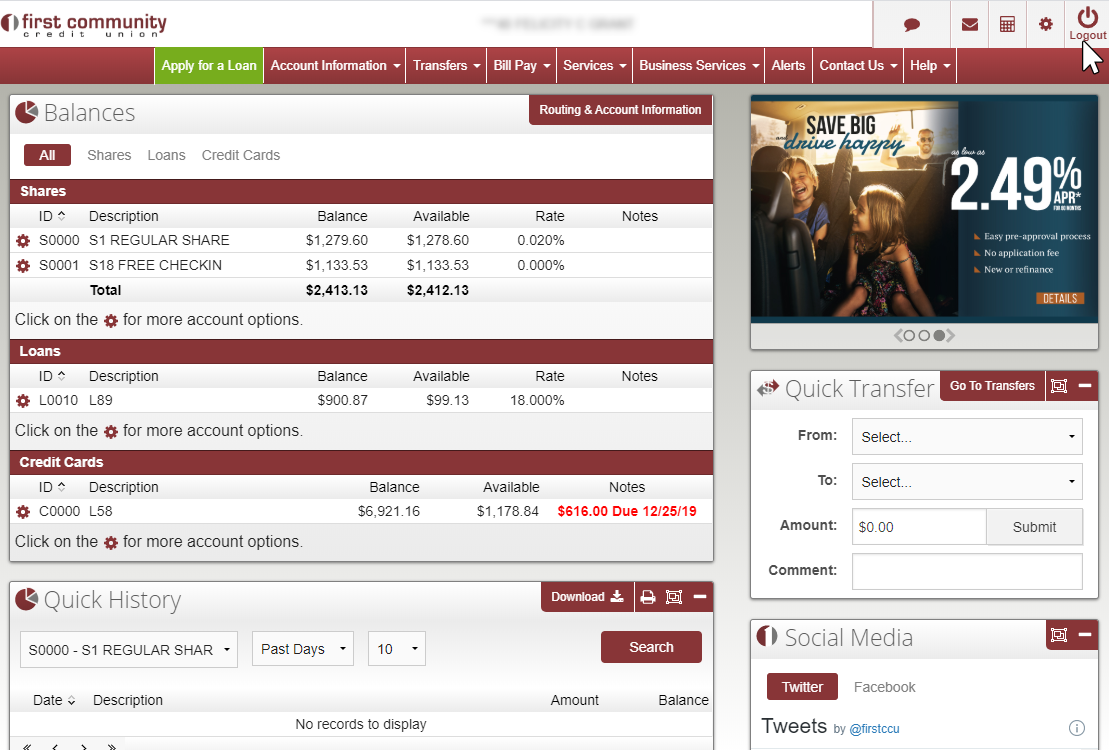 Congratulations! You have successfully enrolled in online banking. At your next login, simply enter your username and password into the log in menu on the home screen.