How to:
Enroll in Text Banking
What is Text Banking?
Text Banking allows you to conveniently retrieve account information on your mobile device through text message.
Enrolling in Text Banking
01
Log in to online banking and click on "Services" then "Text Banking" in the top menu.

To add a new device, click the "Add Device" button at the top right corner of the Devices panel. Any devices added to your account will be listed here.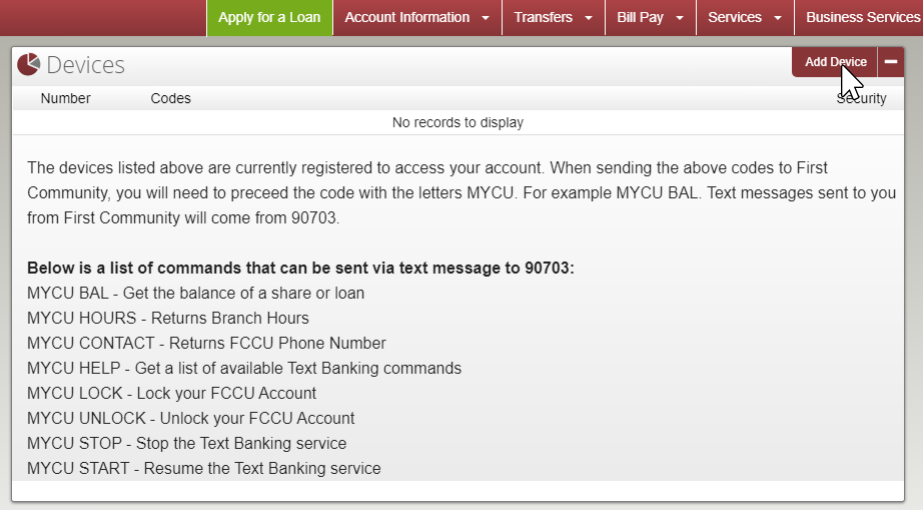 Enter your mobile phone number of the device you wish to add and then again to confirm it. Next, check the box in the bottom-left corner to confirm that you have read and accept the agreement. Then click "submit".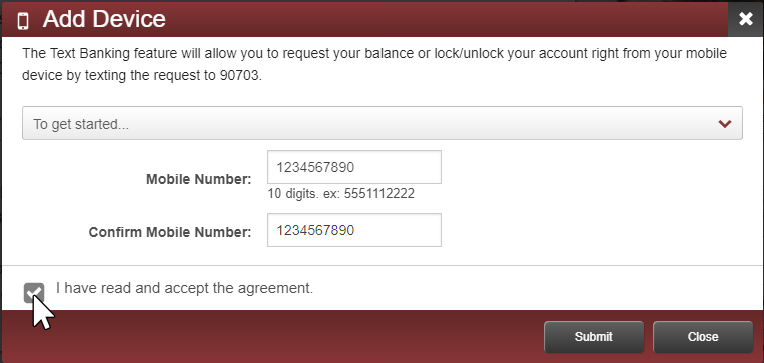 04
Activating Your Device
You will receive a text message with a 8-digit activation code. Enter your code and click "submit".

The "Device Activation" window confirms that you have successfully activated text banking on your device! You will also receive additional text messages to help you get started. Click the "Close" button to continue.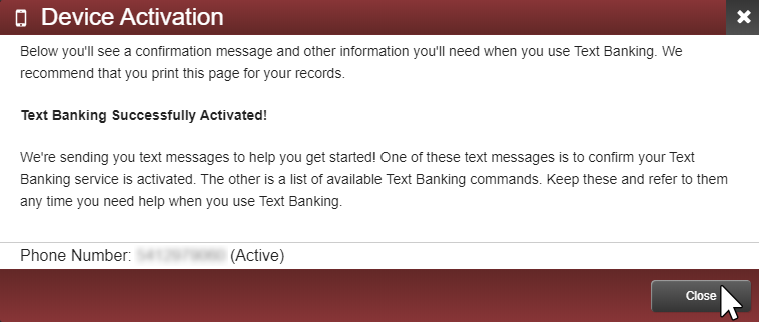 You will see your newly activated device listed in the "Devices" panel. Below that, is a list of text banking commands and a description of their function.